EXPRESSION OF ESTROGEN RECEPTOR (ER), PROGESTERONE RECEPTOR (PR), AND HUMAN EPI- DERMAL GROWTH FACTOR RECEPTOR-2 (HER-2) IN GROWTH AND METASTASES OF BREAST CANCER
Abstract
ABSTRACT
Introduction: Breast cancer is a multifactorial disease as a result of interaction between ge- netic and environmental factors such as hormonal, infection, chemical material, and radiation. Until now, it took as the most occurred of cancer in women, which have the highest mortality in the world. However, its cause still unknown. According to epidemiologic and clinical - laboratory studies, it was found that there are many risk factors which have important roles in female breast cancer like menarche, menopause, endogenous and exogenous hormones, family his- tory (genetics), parity, lactation, obesity, physical activity, diet, alcohol, smoking, environmental factors and history of biopsy and breast examination. The aims of this study to evaluate and compare the clinicopathological features in the four breast cancer subtypes defined by immu- nohistochemistry expression of ER, PR, and HER-2: ER/PR+, HER-2+ (Luminal B); ER/ PR+,HER-2- (Luminal A); ER/PR-, HER-2+ (HER-2 type) and ER-/PR-, HER-2- (Triple nega- tive) type. Methods: This study was a retrospective study of 89 invasive breast cancer. Clini- cal and pathologic features of the four subtypes were compared. Results: ER/PR+, HER2+; ER/PR+, HER2-; ER/PR-, HER2+; and ER/PR-,HER2- types were 10 (11.2%), 35 (39.3%), 27 (30.3%), and 17 (19.1%) samples. Subjects with ER/PR-, HER2- where are likely to be younger (p<0.001). In tumor subtypes with HER2+, the number of subjects with poorly differentiated was larger than the total number of well and moderate differentiated (p < 0.001). There was no significant difference of metastatic to lymph node status in all subtypes. Conclusion: Subtype luminal A of breast cancer have a high number than other subtypes. There was a correlation between overexpression of HER-2 with poorly differentiated of breast cancer but not with a metastatic capability of tumor cells to lymph nodes.
Keywords : Luminal A, Luminal B, Her-2 type, Triple negative, breast cancer
DOI:
http://dx.doi.org/10.20956/nmsj.v1i3.2227
Refbacks
There are currently no refbacks.
View My Stats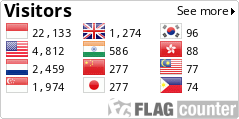 ________________________________________________________________
Nusantara Medical Science Journal
Faculty of Medicine. Hasanuddin University

Jl. Perintis Kemerdekaan KM.10 Tamalanrea, Makassar 90245
Telp/fax. (+62 411) 586010