THE COMPARISON OF THERAPEUTIC EFFECTS AND THE SIDE EFFECTS IN THE USE OF VARIOUS DOSAGES OF GABAPENTIN ON PATIENTS WITH NEUROPHATIC PAIN
Abstract
ABSTRACT
Introduction:  The use of gabapentin  for the treatment of neuropathic  is found to provide a good effect of the therapeutic  while the side effects still can be tolerated.  This study aims to describe the difference in pain score reduction and incidence of drug side effects in patients who suffering from neuropathic  pain receiving Gabapentin  therapy of 300 mg in once a day, compared  with the use of Gabapentin  of 300 mg in twice a day. The re- search  was conducted  at Neurology  Department  of Hasanuddin  University  Hospital  in Makassar  from 19th   of April to 8th  of June 2016. Methods:  It was a prospective  cohort study using 50 samples selected with the consecutive  sampling technique. The samples were divided into two groups. The first group (n=25) received  Gabapentin  of 300 mg in once a day; while the second group (n=25) received Gabapentin of 300 mg in twice a day. Each group was examined  in terms of the pain score reduction  using the Visual Analog Scale (VAS) and the incidence of side effects using a questionnaire after the first and the second  week of the medical  treatment.  Results:  The results  revealed  that the use of Gabapentin  of 300 mg in once a day and Gabapentin  of 300 mg in twice a day for two weeks in reducing pain scores (examined based on VAS) resulted in the value of 4.12 and
4.92 with P=0,000 (P<0,05). This showed a significant difference between the two groups. Conclusion: The use of Gabapentin of 300 mg in twice a day for two weeks, as a therapy of neuropathic  pain  at Neurology  Departement of Hasanuddin  University  Hospital  in Makassar,  resulted in a better decrease in pain scores. Meanwhile,  side effects with the highest  percentage  found  in the group using Gabapentin  of 300 mg in once a day, in comparison with the group using Gabapentin 300 mg in twice a day were drowsiness and dizziness.
Keywords: Neuropathic  pain, Gabapentin,  Dosage Variation, Pain scores
DOI:
http://dx.doi.org/10.20956/nmsj.v1i3.2228
Refbacks
There are currently no refbacks.
View My Stats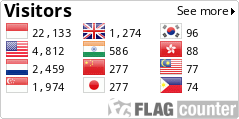 ________________________________________________________________
Nusantara Medical Science Journal
Faculty of Medicine. Hasanuddin University

Jl. Perintis Kemerdekaan KM.10 Tamalanrea, Makassar 90245
Telp/fax. (+62 411) 586010