THE ROLE OF DIABETES MELLITUS, DYSLIPIDEMIA, AND SMOKING AS RISK FACTORS IN ACUTE ISCHEMIC STROKE INCIDENCE AMONG HYPERTENSIVE SUBJECT
Abstract
ABSTRACT
Introduction: Stroke is a leading cause of disability in the elderly, and the second leading cause of the death worldwide. This study aims to analyze the role of risk factors for diabe- tes mellitus (DM), dyslipidemia, and smoking in hypertensive patients who suffer an acute ischemic  stroke.  Methods:  This study used a case-control  design  in hypertensive pa- tients who suffered  an acute ischemic  stroke as the case group,  and hypertensive pa- tients without ischemic stroke as a control group. The samples were selected  using the consecutive  technique based on some inclusion criteria. Data were analyzed statistically with the Chi-Square  test. The test results were considered  significant if p <0.05. Further- more,  logistic regression  analysis was performed  to find out the strength of the relation- ship with the odds ratio (OR). Layer analysis  also conducted  to validate the strength of dyslipidemia  and smoking.  Results:   Among these three risk factors,  diabetes  had the most significant  role (p <0.001) and it had 7-15 times stronger   (Exp (B) 7.023; 95% CI
3.205-15.394) to cause  acute  ischemic  stroke  in hypertensive subjects,  compared  to dyslipidemia  and smoking.  Conclusion:  The results  of the research  indicated  that all three of these risk factors  play a role in causing  acute ischemic  stroke in hypertensive subjects compared to the control.
Keywords: diabetes mellitus,dislipidemia, smoking,  acute ischemic stroke, hypertensive subjects
DOI:
http://dx.doi.org/10.20956/nmsj.v1i3.2229
Refbacks
There are currently no refbacks.
View My Stats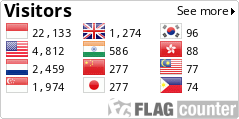 ________________________________________________________________
Nusantara Medical Science Journal
Faculty of Medicine. Hasanuddin University

Jl. Perintis Kemerdekaan KM.10 Tamalanrea, Makassar 90245
Telp/fax. (+62 411) 586010