EDUKASI MENINGKATKAN PENGETAHUAN TENTANG PERAWATAN KAKI PADA PENDERITA DIABETES MELITUS DI KELURAHAN CEMPAKA
Abstract
Introduction: Diabetes mellitus is a chronic metabolic caused by the inability of the body to produce adequate of insulin or the body is unable to used insulin effectively so that hyperglycemia occurs.foot care in people with diabetes mellitus is important. Regular foot care can reduce the incidence of amputation as much 49-85%. Education is a promotion of healthy life that is necessary and always done, education is one part of prevention efforts and the most important of the management of holistic diabetes mellitus includes education about foot care. This study aims to determine the description of knowledge after being educated about foot care of client diabetes mellitus in Kelurahan Cempaka.
Methods: This study used the pre experimental method with one shot case study. There were of 30 patients with diabetes melitus in Kelurahan Cempaka of Desember 2018.

Result: This research used simple random sampling. Posttest was three days after the intervention. The instruments used demographic questionnaires and questionnaires about foot care knowledge.

Conclusion: The knowledge of respondents after being given education was good with mean 38.87. that is as much as 23 person (76.7%). Education is effective in improving knowledge of patient with diabetes mellitus about foot care.
Keywords
foot care; Diabetes Mellitus; knowledge; education
DOI:
http://dx.doi.org/10.20956/nmsj.v4i1.5957
Refbacks
There are currently no refbacks.
This work is licensed under a
Creative Commons Attribution-NonCommercial-NoDerivatives 4.0 International License
.
View My Stats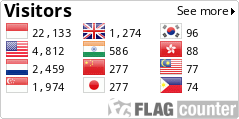 ________________________________________________________________
Nusantara Medical Science Journal
Faculty of Medicine. Hasanuddin University

Jl. Perintis Kemerdekaan KM.10 Tamalanrea, Makassar 90245
Telp/fax. (+62 411) 586010