HARD BALANCING RUSIA DAN TURKI DALAM KONFLIK SURIAH 2012-2015
Abstract
Abstrak
Konflik di Suriah yang berlangsung sejak tahun 2011 telah melibatkan
aktor eksternal termasuk Rusia dan Turki dalam bentuk hard balancing
dengan mendukung pihak berbeda dalam konflik Suriah. Tulisan ini
bertujuan untuk mendeskripsikan latar belakang, bentuk, serta dampak
rivalitas hard balancing Rusia dan Turki dalam konflik Suriah. Kehadiran
Rusia dalam konflik ini untuk mendukung rezim Bashar al Assad secara
politik dan militer dan melindungi kepentingan militer dan ekonominya di
kawasan, sedangkan Turki memberikan dukungan terhadap kelompok
pemberontak. Rivalitas kedua negara tersebut mengakibatkan konflik
Suriah semakin kompleks dan berkepanjangan.
Abstract
The Syrian conflict that has been raging since 2011, has involved external actors including Russia and Turkey in a rivalry model of "hard balancing." Those two countries support different contested parties in the Syrian conflict. This article is aimed to describe the background, forms, and the impact of the hard-balancing rivalry between Russian and Turkey in the conflict. Russia's involvement in the conflict is to back up Bashar al Assad's regime politically and militarily in order to protect its military and economic interests in the region, while Turki provides supports to the rebels. The rivalry between the the two countries has made the Syrian conclict more complicated and long-drawn.
Keywords
Keywords: hard balancing, the Syrian conflict.
References
DAFTAR PUSTAKA
B U K U
Abboud, Samer N. 2016 Syria. Cambridge: Polity Press
Erlich, R. 2014. Inside of Syria: Backstory of Their Civil War and What The World Can Expect. New
York: Prometheus Books
Danahar, Paul. 2013. The New Middle East. New York: Bloomsbury
Loretta, Napoleoni, 2014. Islamist Phoenix. New York: Seven Stories Press
Sulaeman, D. Y. 2013. Prahara Suriah. Bandung: Mizan.
Talani, Leila Simona. 2014. The Arab Spring in The Global Political Economy. New
York: Palgrave Mcmillan
T.V. Paul, James J. Writz, and Michael Fortman, 2004. Balance of Power Theory
and Practice in 21th Century. Stanford: Stanford University Press
Vijay Prashad. 2012. Arab Spring, Libyan Winter. Oakland: AK Press &
Distribution
JURNAL
Bagdonas, Azuolas. 2012 "Russia's Interests in the Syrian Conflict: Power,
Prestige, and Profit". Dalam European Journal of Economics and Political
Studies Vol. 5. Istandbul: Fatih University.
Bagdonas, Ozlem Demirtas. 2014 "Reading Turkey's foreign policy on Syria: The
AKP's construction of a great power identity and the politics of
grandeur".dalam Turkish Studies vol. 15.London: Routledge.
Charap, Samuel. 2013. "Russia, Syria and the Doctorine of Intervention". Dalam
Survival Global Politics and Strategy. London: Routledge.
Chaziza, Mordechai. 2014. "Soft Balancing Strategy in the Middle East: Chinese
and Russian Vetoes in the United Nations Securiy Council in Syria Crisis".
dalam China Report.New York: SAGE Publication.
Hinnebusch, Raymond. 2014. "Back to Enmity: Turkey-Syria Relations Since the
Syrian Uprising". Dalam Journal of German Orient Institute vol 56.
Scotlandia: St Andrews University
Hove, Mediel. Mutanda, Darlington. 2011 "The Syrian Conflict 2011 to the
Present Challenges and Prospects". dalam Journal of Asian and African
Studies.New York: SAGE Publication
International Institute for Strategic Studies. 2016. "Turkey's diminishing policy
options Syria". Dalam Strategic Comments Vol. 22 Issue 2. United Kingdom:
Routledge.
Olanrewaju, Faith. Joshua, Segun. 2015 "The Diplomatic Dimension of the Syrian Conflict," dalam
Jadavpur Journal of International Relations.New York Sage Publication
Taspinar, Omer.2012. "Turkey's Strategic Vision and Syria". Dalam The Washington Quarterly Vol. 35London:. Routledge
SITUS
BBC "Who are the Kurds?", http://www.bbc.com/news/world-middle-east-
Diakses pada 30/2/2016
CNN "Daraa: The spark that lit the Syrian flame"..
http://edition.cnn.com/2012/03/01/world/meast/syria-crisisbeginnings/.
Diakses pada 28/3/2015.
CNN "Putin: Russian airstrikes in Syria aimed at helping al-Assad regime",
http://edition.cnn.com/2015/10/12/world/syria-russia-airstrikes/.
Diakses pada 30/2/2016
NY TIMES. "Syrian Troops Open Fire on Protesters in Several Cities",
http://www.nytimes.com/2011/03/26/world/middleeast/26syria.html?
_r=0. Di akses pada 28/3/2015
NY TIMES "As Russia Returns to Middle East, a Look at Some of Its Weapons" NY
Times. http://www.nytimes.com/2015/10/03/world/middleeast/asrussia-
returns-to-middle-east-a-look-at-some-of-its-weapons.html?_r=0.
Diakses pada 24 Mei 2016
RT. "Russia, Iran, Iraq, & Syria setting up joint information center to coordinate
anti-ISIS operations". Diakses pada 24 Mei 2016 diakses di
https://www.rt.com/news/316592-russia-syria-islamic-state/
Syrian Arab News Agency "Syria's Ambassador to Russia Urges All Countries to
Join Syria and Russia Against Terrorism". Syrian Arab News Agency.
http://sana.sy/en/?p=56454. Di akses pada 24 Mei 2016
Telegraph "Iran boost support to Syria" Telegraph.
http://www.telegraph.co.uk/news/worldnews/middleeast/iran/106541
/Iran-boosts-support-to-Syria.html. Diakses pada 24 Mei 2016
War in Context "Hezbollah joins Russia, Iran, Syria and Iraq in '4+1 Alliance'".
War in Context. http://warincontext.org/2015/09/27/hezbollah-joinsrussia-
iran-syria-and-iraq-in-41-alliance/. Diakses pada 24 Mei 2016
Refbacks
There are currently no refbacks.
This work is licensed under a
Creative Commons Attribution-NonCommercial-ShareAlike 4.0 International License
.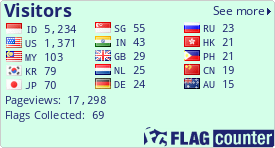 View Stats
________________________________________________________
WANUA : Jurnal Hubungan Internasional
Hubungan Internasional, FISIP, Universitas Hasanuddin
Jl. Perintis Kemerdekaan KM.10 Tamalanrea, Makassar 90245
Telp/fax. (0411) 585024 SMS Gateway : +62811444874
Email: jurnalwanua@unhas.ac.id, jurnalwanuahiunhas@gmail.com