GERAKAN MADRES DE LA PLAZA DE MAYO DAN DAMPAKNYA TERHADAP PENEGAKAN HAM DI ARGENTINA
Abstract
Abstract
This research aims to understanding and explaining the strategy used by Madres De La Plaza de Mayo Movement to establishing human rights enforcement in Argentina as well as Understanding and explaining the impact of the efforts undertaken by the Madres De La Plaza de Mayo Movement towards human rights establishment in Agentina. For that, in achieving the objectives, the writer uses descriptive analytic method. The data collection techniques used is a
literature review. To process and analyze the data, the authors use qualitative analysis techniques and to discuss and explain the results of the analysis, the authors use inductive-deductive writing technique. The results obtained from this study indicate that the Madres De La Plaza de Mayo is a movement that arose as a result of human rights violations committed by the military regime in Argentina in 1976-1983. This movement then taking action in protest and demanded the Argentine government to enforce human rights in Argentina. In conducting the efforts, the movement was able to build a network and cooperation with foreign actors either NGO, IGO and other countries for support and simultaneously pressed the Argentine government in relations to defending human rights voiced by this movement. This strategy then have a positive impact in encouraging the emergence of democracy in Argentina and broadly encourage the emergence of a series of policies and measures in the various aspects of human rights in Argentina.
References
DAFTAR PUSTAKA
BUKU
Bouvard, Marguerite, 1994, Revolutionizing Motherhood: The Mothers of the Plaza
De Mayo Latin American Silhouettes, Scholarly Resources, Inc, hal. 1.
De Lima-Dantas, Elizabeth, 1985, Argentina a country study,Washington D.C,
diedit oleh James D Rudolph, American University Foreign Area Studies,
Department of the Army. Hal. 66-67
Dinges, John, 2005, The Condor years : how Pinochet and his allies brought
terrorism to three continents, New York, The New Press, chapter 2.
Jackson dan Sorensen, 2005, Pengantar Studi Hubungan Internasional,
Yogyakarta; Pustaka Pelajar.
Karbo dan Lee Ray, 2011, Global Politics, Boston: Wadsworth, hal. 116-117
JURNAL, TESIS, ARTIKEL
Colas, Alejandro, 2002, International Civil Society – Social Movements in World
Politics ,Cambridge, Polity Press.
Cox, David, 2008, Dirty Secrets, Dirty War. Charleston: Evening Post Publishing
Company, Kindle edition dalam Sarah Cusick, 2013, PERSPECTIVES AND
ANGLES: A JOURNALISTIC HISTORY THROUGH THE ARGENTINE POLITICAL
IDENTITY FROM 1946-1983, Appalachian State University.
Delgado, Andres, 2012, Memory and Truth in Human Rights: The Argentina Case.
The Issue of Truth and Memory in the Aftermath of Gross Human Rights
Violations in Argentina, University of South Florida.
Keck, and sikkink, 1999, Transnational advocacy networks in international dan
regional poitics, UNESCO, Blackwell Publishers.
Koepsel, Rachel, 2011, Mothers of the Plaza de Mayo: First Responders for Human
Rights, Case-Specific Briefing Paper, University of Denver.
Schuler, Marge, Human Rights Manual dalam Hillary Coulby, 2008, INTRAC Advocacy and Campaign course Toolkit, Cyprus.
Torres, Germán, 2013, Catholic Church, Education and Laicity in Argentinean
History, Buenos Aires, Argentina
Weissbrodt, david and Maria Luisa Bartolomei, 1991, The Effectiveness of
International Human Rights Pressures: The Case of Argentina, 1976-1983,
Minesota Law Review vol. 7 page 1016, University of Minnesota Law School
Scholarship Repository.
DOKUMEN
International Covenant on Civil and Political Rights 1966
United Nations, 1948 United Nations Universal Declaration of Human
Rights,article 1, 2, 3, 5, 7
WEBSITE
Elements of Crime https://www.icccpi.int/en_menus/icc/ about the court/
frequently askedquestions/Pages/12.aspx, diakses pada 4 januari 2016
Gilda Rodriguez, 2004, The political performance of Motherhood: Las Madres de
Plaza de Mayo, dalam serendip. brynmawr.edu/sci_cult/courses/
knowbody /f04/web3/grodriguez.html diakses pada 15 januari 2016.
https://www1.umn.edu/humanrts/instree/Maastrichtguidelines_.html diunduh
pada 6 februari 2016.
http://www.desaparecidos.org/nuncamas/web/english/library/nevagain/neva
gain_245.htm diakses pada 13 januari 2016.
http://www.desaparecidos.org/nuncamas/web/english/library/nevagain/neva
gain_005.htm diakses pada 16 januari 2016.
http://www.desaparecidos.org/nuncamas/web/english/library/nevagain/neva
gain_209.htm diakses pada 17 januari 2016.
http://www.trialch.
org/en/resources/truthcommissions/america/argentina.html diakses
pada 2 februari 2016
https://www.ictj.org/sites/default/files/ICTJ-USA-Accountability-Pardons-
Countries-ResearchBrief-Nov08.pdf. diunduh pada 4 februari 2016.
Penchaszadeh dan Schuler-Faccini, 2013, Genetics and human rights. Two
histories: Restoring genetic identity after forced disappearance and identity
suppression in Argentina and after compulsory isolation for leprosy in
Brazil dalam http://www.ncbi.nlm.nih.gov/ pmc/articles/PMC3983581
diakses pada 2 februari 2016
www.Freedomhouse.org, Freedom House "Freedom in the World" report, tahun
-2015. Diakses pada 11 maret 2016
Refbacks
There are currently no refbacks.
This work is licensed under a
Creative Commons Attribution-NonCommercial-ShareAlike 4.0 International License
.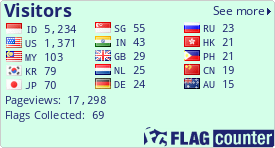 View Stats
________________________________________________________
WANUA : Jurnal Hubungan Internasional
Hubungan Internasional, FISIP, Universitas Hasanuddin
Jl. Perintis Kemerdekaan KM.10 Tamalanrea, Makassar 90245
Telp/fax. (0411) 585024 SMS Gateway : +62811444874
Email: jurnalwanua@unhas.ac.id, jurnalwanuahiunhas@gmail.com