ANALISIS KRITIS TERHADAP PEMBANGUNAN DUNIA KETIGA DAN TRANSFORMASI AGRARIA DI INDONESIA
Abstract
Abstrak
Artikel ini membahas mengenai penelusuran kritis terhadap topik pembangunan Dunia Ketiga dan isu transformasi agraria di Indonesia. Penelitian ini menggunakan metodologi kualitatif dengan model penelusuran interpretasi mendalam dari setiap komponen penelitian. Power/knowledge Blok Kapitalis berhasil didistribusikan secara lokal di Negara Dunia Ketiga melalui Proyek Pembangunan. Distribusi lokal power/knowledge melalui mekanisme penciptaan abnormalitas dan pembentukan aparat pembangunan, berperan menerjemahkan nilai dasar Kapitalisme di Indonesia. Transformasi Agraria menjadi salah satu realitas sosial atas keberhasilan eksistensi Kapitalisme dalam Pembangunan Indonesia sebagai Negara Dunia Ketiga. Pemaknaan Indonesia sebagai negara agraris terhadap agraria (bumi, air, laut, ruang angkasa, dan masyarakat manusia, sebagaimana diatur dalam UUPA 1960) semakin berorientasi hasil melalui industrialisasi dan komersialisasi. Moral ekonomi agraria di Indonesia lebih mengutamakan penguasaan, kepemilikan dan pemanfaatan "tanah untuk Pembangunan.
Keywords
Pembangunan Dunia Ketiga, Transformasi Agraria, Power/Knowledge
References
Daftar Referensi
Amin, Samir. (1989). Eurocentrism. London: Zed.
Avineri, Shlomo. (1968). The social and political thought of Karl Marx. Cambridge:
Cambridge University Press
_____. (1969). Karl Marx on colonialism and modernization. Garden City, New York:
Anchor Books.
Bachriadi, Dianto, dan Anton Lucas. (2001). Merampas tanah rakyat: kasus Tapos
dan Cimacan. Jakarta: Kepustakaan Populer Gramedia.
Bachriadi, Dianto, dan Gunawan Wiradi. (2011). Enam dekade ketimpangan:
Masalah penguasaan tanah di Indonesia. Bandung: kerja sama Agrarian Resource
Centre, Bina Desa, dan KPA.
Bachriadi, Dianto, dan Mustofa Agung Sardjono. (Juni 2006). Local action to
return community control over forest lands in Indonesia: Conversion and
Occupation; dipresentasikan pada "the 11th Biennal Conference of International
Association for the Study of Common Property (IASCP), Bali, Indonesia.
Bernstein, H. (1996). Agrarian questions then and now. Journal of peasant
studies, 24, 1, 22-59.
Booth, Anne. (1988). Agricultural Development in Indonesia. Sydney: Allen and
Unwin.
Colchester, Marcus, et.al. (2006). Promised land: Palm oil and land for acquisition
in Indonesia – implications for local communities and indigenous peoples. Bogor:
kerja sama Forest People Program, Perkumpulan Sawit Watch, HuMa dan the
World Agro-forestry Centre.
Dewan Kehutanan Nasional (2013). Harlah STI: Miskin, di tengah melimpahnya
sumberdaya alam; dari http://dkn.or.id/2013/03/02/harlah-sti-miskinditengah-
melimpahnya-sumberdaya-alam/ akses pada 10 Juni 2014, pukul 20.08
WIB.
Diamond, Jared. (2013). Guns, germs, and steel: Rangkuman riwayat masyarakat
manusia (bedil, kuman dan baja) (Hendarto Setiadi & Damaring Tyas Wulandari
Palar, Penerjemah). Jakarta: Kepustakaan Populer Gramedia (KPG).
EIU, The Economist Group (May, 2014). Global food security index.
http://foodsecurityindex.eiu.com/Country/Details#Indonesia, Akses 25 Maret
Esteva, Gustavo. (1992). Development. Dalam Wolfgang Sachs (Ed.) The
development dictionary. London: Zed.
Escobar, Arturo. (1988). Power and visibility: Development and the invention
and management of the Third World. Cultural Anthropology, 3, 4, 428-443.
Fakih, Mansour. (2009). Runtuhnya teori pembangunan dan globalisasi.
Yogyakarta: Pustaka Pelajar dan INSIST Press.
Fei, J., dan G. Rains. (1964). Development of the labor surplus economy.
Homewood: Irwin.
Foucault, Michel. (1972). The archaeology of knowledge and the discourse on
language. New York: Pantheon Books.
_____. (1980a). The history of sexuality, 1. New York: Vintage Books.
_____. (1980b). Power of knowledge: Selected interview and other writing. New
York: Pantheon.
Frank, Andre Gunder. (1998). ReOrient: Global economy in the asian age. USA:
University of California Press.
Gendzier, Irene L. (1985). Managing political change: Social scientists and the
third world. United States of America: Westview Press, Inc.
Glover, Ian C. (1991). "The Southern Silk Road: Archaeological evidence for early
trade between India and Southeast Asia." Dalam Seminar UNESCO tentang "Silk
Roads Maritime Route Seminar" di Bangkok.
Gordon, Alec. (2010). Netherlands East Indies: The large colonial surplus of
Indonesia, 1878-1939. Journal of contemporary Asia, 40, 3, 425-443.
Habermas, J. (1981). Theories des kommunikativen handelris, vol. 2. Frankfurt: Suhrkamp.
Hatta, Muhammad. (1992). Beberapa pokok pikiran (Sri-Edi Swasono dan Fauzie
Ridjal, Eds.). Jakarta: UI-Press.
Held, David. (1997). "Democracy: From city states to cosmopolitan order?"
Dalam Robert E. Goodin dan Phillip Peltit (Eds.) Contemporary political
philosophy: an anthology (78-101). Oxford Blackwell Publishers.
Held, D., dan A. McGrew. (2000). The global transformation reader: An
introduction to the globalization debate. Cambridge: Polity Press.
Hegel, G. W. F. (1956). The philosophy of history (J. Sibree, penerjemah, dan C. J.
Friedrich, ed.). New York.
Heilbroner, Robert L. (1991). Hakikat dan logika kapitalisme (Hartono
Hadikusumo, Penerjemah). Jakarta: LP3ES.
Ichlas, Hertasning. (25-31 Agustus 2014). Daulat pangan: Hilangnya makanan
lokal dan merebaknya makanan instan tanda rapuhnya ketahanan pangan.
GeoTimes Magazine, 26-29.
Iryanti, Rahmah. (3 Maret 2015). Kemiskinan dan pemerataan pembangunan—
RPJMN 2015-2019. Makalah ini dipresentasikan dalam Seminar dan Lokakarya
"Ketimpangan dan Arah Pembangunan Nasional dan Internasional" oleh INFID,
Jakarta, Indonesia.
Kano, Hiroyoshi. (1990). "Landless peasant households in Indonesia." Dalam
Takeshi Shiroisi (Ed.) Approaching Soeharto's Indonesia from the margins.
Translations of contemporary Japanese scholarship on Southeast Asia, Cornell
University, Vol. IV, p. 43-73.
_____. (1994). Pagelaran: Anatomi sosial ekonomi pelapisan masyarakat tani di
sebuah desa di Jawa Timur. Yogyakarta: UGM Press.
Keeley, James F. (1990). Toward a Foucauldian analysis of international regimes.
International organization, 44, 1, Winter.
Luhmann, N. (1984). Sociale systeme. Frankfurt: Suhrkamp
Lunati, Teresa. (1997). Ethical issues in economics: From altruism to cooperation
to equity. KOTA: Palgrave Macmillan, Ltd.
Marx, Karl. (1844). Economic and philosophical manuscripts.
_____. (1867). Das Kapital.
McMichael, Philip. (2012). Development and social change: A global perspective,
th edition. United States of America: Sage Publication, Inc.
Modelski, George., Tessaleno Devezas, William R. Thompson (Eds.). (2008).
Globalization as evolutionary process: Modeling global change. New York:
Routledge.
O'Brien, Patrick. (1997). "Globalisation and the state." Dalam Ralph Miliband and
Leo Panitch (Eds.) Socialist register 1994: Between globalism and nationalism.
London: The Merlin Press.
Putri, Aditya Widya, dan Ramidi. (29 April 2015). Negara akan sita lahan konsesi
yang abaikan lingkungan. Gresnews.
http://www.gresnews.com/berita/ekonomi/1030294-negara-akan-sita-lahankonsesi-
yang-abaikan-lingkungan/ , akses 10 Juni 2015.s
Polanyi, Karl. (1944). The great transformation: The political and economic
origins of our time. Boston: Beacon Press.
Ruggie, John Gerard. (1982). International regimes, transactions, and change:
Embedded liberalism in the postwar world. International Organizations, 36, 2,
-415.
Said, Edward. (1978). Orientalism. New York: Random House.
Scholte, Jan Aart. (1997a). Global capitalism and the state. International Affairs,
, 3, 427-452.
_____. (1997b). The globalization of world politics. Dalam John Baylis dan Steve
Smith (Eds.). The globalization of world politics: an introduction to international
relations (pp. 13-30). Oxford: Oxford University Press.
Scott, James C. (1981) Moral ekonomi petani: Pergolakan dan subsistensi di Asia
Tenggara. Hasan Basari (Penerjemah). Jakarta: LP3ES.
Setiawan, Bonnie. (2003). Globalisasi pertanian: Ancaman atas kedaulatan
bangsa dan kesejahteraan petani. Jakarta: Institute for Global Justice.
Soemardjan, Selo. (1984). Land Reform di Indonesia; dalam Soediono M.P.
Tjondronegoro dan Gunawan Wiradi (Eds.). Dua abad penguasaan tanah: Pola
penguasaan tanah pertanian di Jawa dari masa ke masa. Jakarta: Gramedia.
Tjondronegoro, Prof. Dr. Sediono M.P. (2008). Negara agraris ingkari agraria:
Pembangunan desa dan kemiskinan di Indonesia. Bandung, Indonesia: Yayasan
Akatiga.
Tuma, Elias. (1965). Twenty-six centuries of land reform. Berkeley: University of
California Press.
Wallerstein, Immanuel. (1974). The modern world system. New York: Academic
Press.
Wiradi, Gunawan. (1984). Landreform Indonesia. Dalam Sediono M.P.
Tjondronegoro dan Gunawan Wiradi (Ed.). Dua abad penguasaan tanah (pp. 103-
. Jakarta: Yayasan Obor Indonesia.
_____. (2009). Metodologi studi agraria: Karya terpilih Gunawan Wiradi (Moh.
Shohibuddin, Editor). Bogor: Sajogyo Institute.
Wiyono, Palus. (2003). Neoliberalisme dalam sektor industri pangan; dalam
Wibowo dan Wahono (Eds.). Neoliberalisme. Yogyakarta: Cindelaras Pustaka
Rakyat Cerdas.
World Bank. (1994). Indonesia land administration project, staff appraisal report.
Washington: World Bank, Agriculture Operations Division, Country Development
III, East Asia and Pacific Region.
_____. (2004). Rural Development and Natural Resources Sector Unit East Asia
and Pacific Regions, Report no. 28178-IND. Washington: World Bank, Rural
Development and Natural Resources Sector Unit East Asia and Pacific Regions.
Refbacks
There are currently no refbacks.
This work is licensed under a
Creative Commons Attribution-NonCommercial-ShareAlike 4.0 International License
.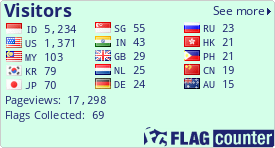 View Stats
________________________________________________________
WANUA : Jurnal Hubungan Internasional
Hubungan Internasional, FISIP, Universitas Hasanuddin
Jl. Perintis Kemerdekaan KM.10 Tamalanrea, Makassar 90245
Telp/fax. (0411) 585024 SMS Gateway : +62811444874
Email: jurnalwanua@unhas.ac.id, jurnalwanuahiunhas@gmail.com