Relasi Etnisitas dan Industrialisasi Era Kolonial Inggris di Malaysia
Abstract
Ethnicity and industrialization are usually analyzed separately. Even if seen interlink, the analysis usually focused on the industrial chains itself (actor proximity, component makers and industry sustainability). This paper intends to come out of that tradition and to be linked with the historical colonial practice that will give to a more comprehensive understanding. By taking the Malaysia colonial context is expected to show the linkages. The issue of ethnicity in this paper is not seen as something that stands alone and domestic but is related to the practice of the colonial political economy strategies to manage the problems become the dominant discourse.
Keywords
Keywords: ethnicity, industrialization, discourse, colonial political economy strategies
References
Achsin, Muhaimin Zulhair. Ekonomi Politik Strategi Optimalisasi Rantai Nilai Petronas, tesis paska-sarjana UGM. Yogyakarta, 2014.
Dorothy Z.Fernandes, Amos H.Hawley, Silvia Predaza edited by R.Chander J.M. The population of Malaysia. C.I.C.R.E.D Series.
Fee, Lian Kwen. The construction of Malay identity across nations Malaysia, Singapore, and Indonesia. Bijdragen tot de Taal-, Land- en Volkenkunde 157, no: 4, Leiden, 2001: 861-879.
Foucault, Michel. Dicipline and Punish: The Birth of the Prison, 2nd edition translated by Alan Sheridan. New York: Vintage Book, 1995.
—. Wacana Kuasa/Pengetahuan.terj.Yudi Santosa. Yogyakarta: Bentang Budaya, 2002.
Gomez, Edmund Terence. Chinese business in Malaysia: accumulation, ascendance, accommodation. Surrey: Curzon Press, 1999.
Hirschman, Charles. The Making of Race in Colonial Malaya." Sociological Forum, Vol.1, Issue 2, Spring, 1986: 330-361.
Hirschman, Charles. The Meaning and Measurement of Ethnicity in Malaysia: An Analysis of Census Classifications. Journal of Asian Studies,vol.46, issue 3 , (Aug.,1987): 552-582.
Hooker, Virginia Matheson. Short History Malaysia :linking east and west. Singapore: South Wind, 2003.
Jackson, R.N. A Historical Monograph: Immigrant Labour and the Development of Malaya 1786-1920. Government Press: Federation of Malaya, 1961.
Jomo K.S, Brian.C.Folk (editor). Ethnic Business: Chinese capitalism in Southeast Asia. Taylor & Francis e-Library, 2005.
K.S, Jomo. Malaysian Industrial Policy. Singapore: NUS Press, 2007.
Keynes, John Maynard. The General Theory of Employment, Interest and Money. Gutenberg of Australia eBook, 2003.
Lopez, Leslie. "Petronas: reconciling tensions between company and state." In Oil and Governance: State-owned enterprises and the world energy supply, by David R.Hults, Mark C. Thurber David G.Victor. Cambridge: Cambridge University Press, 2012.
Majid, Hatun Abdul. Rebellion in Brunei: The 1962 revolt, Imperialism, Confrontation and Oil. London: I.B Tauris.
Makaruddin, Mohamed Hashim bin Ahmad. "The Future of the Newspaper Industry in Malaysia." Malaysian Journal of Communication.Vol 22, 2006: 156-161.
Marianne W.Jorgensen terj. Imam Suyitno dkk. Louise J. Philips. Analisis Wacana: Teori dan Metode. Jakarta: Pustaka Pelajar, 2007.
Mehden, Fred R.von der. Petronas: A National Oil Company with A International Vision. the James A.Baker III Institute For Public Policy Rice University, 2007.
Mohamad., Mahathir. The Malay Dilemma 2nd edition. Selangor: Federal Publications Sdn Bhd, 1982.
P.Means, Gordon. Malaysian Politics. Singapore: Chong Moh & Company, 1976.
Shaffer, Jack A. "Inter-ethnic Relations in Peninsular Malaysia." Humboldt Journal of Social Relations, Vol. 10, No. 1, 1982: 62-82.
T. H. Silcock, E. K. Fisk (ed.). The Political Economy of Independent Malaya. Singapore: Eastern University Press, 1963.
Tim Dunne, Milja Kurki and Steve Smith (eds.). International Relations Theories: Discipline and Diversity 3rd edition. Oxford: Oxford University Press, 2013.
Triaman Wulandari, Dwiana Hercahyani, et.al. Sejarah Wilayah Perbatasan Batam-Singapura (1824-2009). Depok: Gramata, 2009.
Wan Fairuz Wan Chik, S. Selvadurai, A. C. Er. "Historical of Industrial Development Strategies in Penang over the Last Five Decades: A Study of the SMEs." Asian Social Science; Vol. 9, No. 6, 2013: 74-83.
Refbacks
There are currently no refbacks.
This work is licensed under a
Creative Commons Attribution-NonCommercial-ShareAlike 4.0 International License
.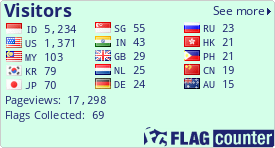 View Stats
________________________________________________________
WANUA : Jurnal Hubungan Internasional
Hubungan Internasional, FISIP, Universitas Hasanuddin
Jl. Perintis Kemerdekaan KM.10 Tamalanrea, Makassar 90245
Telp/fax. (0411) 585024 SMS Gateway : +62811444874
Email: jurnalwanua@unhas.ac.id, jurnalwanuahiunhas@gmail.com