Resistensi Koalisi Organisasi Non-Pemerintah untuk Keamanan Pangan dan Hayati terhadap Program Penanaman Benih Transgenik Monsanto di Indonesia
Abstract
Abstract
This study set in a polemic that surfaced for the first time when genetically modified seeds (GMO seeds) commercialized in Indonesia in 2001. Government of Indonesia's (Ministry of Agriculture) choice to improve national agricultural productivity through collaboration with Monsanto is reaping a massive protest from the Non-Government Organization (NGO) which concern with environmental conservations issues. This NGOs coalition called NGO Coalition for Biological Diversity and Food Safety. This planting GM seeds Program is fail and stopped by the government in 2003. This study concluded and found the successful of NGO Coalition in advocating this issue is caused by three important factors. First, NGOs Coalitions success to formulate and spread critical discourse about this program. The second factor is NGO coalition success in mobilizing support and resource from various stakeholders such as NGOs, Ministry of Environment, Scientists and international networks. The third is the discovery of the role of collective identity as the party that articulates the interests of farmers and the environment in shaping and maintaining solidarity actors involved or collaborated in this Coalition.
Keywords
Keyword: NGO Coalition for Biological Diversity and Food Safety, Hegemony, Collective Identity, Genetically Modified Organism (GMO), Monsanto.
Refbacks
There are currently no refbacks.
This work is licensed under a
Creative Commons Attribution-NonCommercial-ShareAlike 4.0 International License
.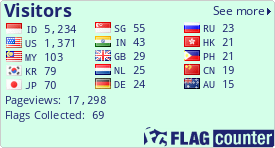 View Stats
________________________________________________________
WANUA : Jurnal Hubungan Internasional
Hubungan Internasional, FISIP, Universitas Hasanuddin
Jl. Perintis Kemerdekaan KM.10 Tamalanrea, Makassar 90245
Telp/fax. (0411) 585024 SMS Gateway : +62811444874
Email: jurnalwanua@unhas.ac.id, jurnalwanuahiunhas@gmail.com