HUBUNGAN PENGETAHUAN DAN PERILAKU PASIEN TENTANG PENATALAKSANAAN DIABETES MELLITUS DI BANJARBARU KALIMANTAN SELATAN
Abstract
Introduction: In patients with type 2 diabetes mellitus (DM), sufficient knowledge and behavior are important for adherence to the lifelong treatment. The aim of this study is to measure the correlation between knowledge and behavior about the treatment of DM in diabetic patients in Kelurahan Cempaka.
Methods: This is a cross-sectional study using a simple random sampling technique, with a total of 60 participants. We used a questionnaire on patients' knowledge and behavior pertaining the treatment of type 2 DM.

Result: From this study, we found that there is a significant correlation between knowledge and behaviour regarding the treatment in patients with type 2 DM (p<0.001).

Conclusion: Knowledge has an important role in tailoring people's behavior to carry out appropriate treatment in order to optimize the health status.
DOI:
http://dx.doi.org/10.20956/nmsj.v4i1.5955
Refbacks
There are currently no refbacks.
This work is licensed under a
Creative Commons Attribution-NonCommercial-NoDerivatives 4.0 International License
.
View My Stats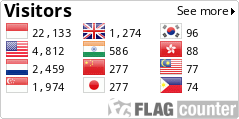 ________________________________________________________________
Nusantara Medical Science Journal
Faculty of Medicine. Hasanuddin University

Jl. Perintis Kemerdekaan KM.10 Tamalanrea, Makassar 90245
Telp/fax. (+62 411) 586010