No announcements have been published.
Published By:
Fakultas Kesehatan Masyarakat Universitas Hasanuddin
Office : Jl. Perintis Kemerdekaan Km.10, Faculty of Public Health, Hasanuddin University,
Tamalanrea, Makassar, South Sulawesi, 90245 View on Google Maps
Email : hjph.unhas@gmail.com
Phone : +628114440454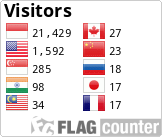 HJPH by
F
aculty of Public Health Hasanuddin University is licensed under a
Creative Commons Attribution-ShareAlike 4.0 International License
.