EFFECT OF BRAIN GYM ON COGNITIVE FUNCTION IN ELDERLY WITH POST ISCHEMIC STROKE
Abstract
ABSTRACT  
Introduction: This study to determine brain gym practice effect on cognitive function of elderly post ischemic stroke. Methods: This study was an experimental test conducted at Makassar, South Sulawesi from June 23rd, 2014 to December 16th, 2014. Thirty two subjects were divided into experimental and control groups in the same number. The brain gym movements will be performed in the experimental group. Control group did not perform the brain gym movements. The experimental group exercised twice a week for twelve weeks. Pre-test and post-test using The Consortium to Establish Registry of Alzheimer Diseases – Neurophysiological Battery (CERAD- NB) was performed to all subjects before and after twelve weeks intervention. The difference of CERAD-NB score between pre-test and post-test was analyzed using Mann Whitney U and Wilcoxon Sink Rank Test. Results: The study showed there was a significant improvement on cognitive function in experimental group and a significant decline of cognitive function in the control group. There was also significant difference in CERAD-NB score with Mann Whitney test (p<0,05) between the experimental group and the control group. Brain gym gives a positive effect on cognitive function in the elderly with post ischemic stroke.     
Key words : Brain gym, cognitive function, elderly post ischemic strok
References
Emma S. Wirakusumah. Stay Fit in Elderly. Jakarta: Trubus Agriwidya. 2002.
Kolegium Neurologi Indonesia. Dementia in Neurobehavior Module. Indonesia Neurologist Association. Jakarta. 2008.
Gopher. Introduction in Comprehensive Stroke Management in Comprehensive Stroke Management, Pustaka Cendekia Press, Yogyakarta, 2007; p 1-3.
Dewi KI. Strok Influence on Cognitive Function in Moewardi General Hospital, Surakarta. 2004.
Dennison P, 2008. Physical Access to Brain Function in Brain Gym and Me. Grasindo. Jakarta. 2008; p 111 – 39.
Howard P- Jones. 2010. Neuroscience, Education and The future in Introducing Neuroeducational Research. Routledge. New York. 2010; p:185-96.
Markam S,et al. Healthy Brain Picture in Brain Vitalization Exercise, Grasindo.Jakarta, 2004; p 7-9. 8. Jannis J. Aerobics and Neurobics Exercise could Improve Brain Function. 2009.
Dwyer S,Burton N. Protocol for Fit Bodies,Fine Minds : a randomized controlled trial on the affect of exercise and cognitive training on cognitive functioning in older adults. BMC Geriatric 7. 2007; (23 ), pp.1-19.
Minglei I. Screening for Mild Cognitive Impairment and Early Alzheimer's Diseases. A Thesis Submitted for the Degree of Master of Science (Clinical Science). Departement of Psychological Medicine.National University of Singapore. 2004.
Seo, EH, Lee DY, Lee HJ. Total Scores of the CERAD Neuropsychological Assesment Battery: Validation for Mild Cognitive and Dementia Patient With Diverse Etiologies. Regular Research Article.American Journal of Geriatric Psychiatry. 2010.
Henrique P. Applicability of The CERAD Neuropsychological Battery to Brazilian Elderly. University Federal de Sao Paulo (UNIFESP).2000.
Boedhi-Darmojo R. Aging Process Theory. In: Textbook of Geriatrics. Ed 2, Editor R.Boedhi-Darmojo & Hadi Martono. Faculty of Medicine, University of Indonesia Publisher. 2000; P 3-12.
Markam, S., Mayza, A., Pujiastuti, H., Erdat, M. S., Suwardhana, Solichien, A. Latihan Vitalisasi Otak (Senam untuk Kebugaran Fisik Dan Otak). Jakarta: Grasindo. 2005.
DOI:
http://dx.doi.org/10.20956/nmsj.v0i1.2209
Refbacks
There are currently no refbacks.
View My Stats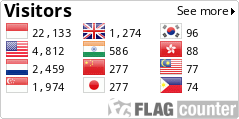 ________________________________________________________________
Nusantara Medical Science Journal
Faculty of Medicine. Hasanuddin University

Jl. Perintis Kemerdekaan KM.10 Tamalanrea, Makassar 90245
Telp/fax. (+62 411) 586010