EXPRESSION ANALYSIS OF PHOSPHATASE REGENERATING LIVER-3 (PRL-3) IN OVARIAN CARCINOMA
Abstract
ABSTRACT
Introduction: Ovarian carcinoma is the fifth most caused of gynecological death and its incidence has been shaply increased in the last five years. Phosphatase Regenerating Liver-3 (PRL-3) is a protein that play an important role in malignant cell proliferation, differentiation, and motilily. Methods: This study analized PRL-3 protein expression in paraffin block of ovarian carcinoma tissue sections by immunohistochemical analysis using PRl-3 monoclonal antibody. Results: We found that PRL-3 was expressed in all tissues analized. However, statistical testing did not found any relation between PRL-3 expression and clinical stages, also no relation found between PRL-3 expression and histological differentiation degree of ovarian carcinoma. Conclusion: No relation found between PRL-3 expression in early stage and advance stage of ovarian carcinoma, as well as among various degree of histological differentiation. Study using more variable obviously needed to gain the knowledge about the role of PRL-3 in ovarian carcinoma pathogenesis.
Keywords: Ovarian carcinoma, Phosphatase Regenerating Liver-3
References
WHO, I.A.F.R.A.C.O. World Cancer Report. In Boyle, P. & Levin, N. (Eds.). Lyon, France,World Health Organization. 2008
Jemal, A., Siegel, R., Ward, E., Hao, Y., Xu, J. & Thun, M. J. Cancer Statistics. CA Can- cer J Clin. 2009; 59: 225-249.
Health Ministry Departement, I. Indonesian Health Profile. Jakarta, Department of Health. 2007
Matter W et al. Role of PRL-3, a Human Muscle-Specific Tyrosine Phosphatase, in Angiotensin-II Signaling. Biochem Biophys Res Commun. 2001; 83: 1061-1068.
Guo K et al. PRL-3 Initiates Tumor Angio- genesis by Recruiting Endothelial Cells In vitro and In vivo. Cancer Research 2006;
-9635.
Faleiro-Rodrigues, C. et al. Association of E-cadherin and β-Catenin Immunoex- pression with Clinicopathologic Features in Primary Ovarian Carcinomas. Human Pathol. 2004; 35(6): 663-69
Fathalla, M. F. Incessant ovulation - a factor in ovarian neoplasia? Lancet. (1971b);2:163-166
Riman, T., Dickman, P. W. & Nilsson, S. Risk factors for invasive epithelial ovarian can- cer: result from a Swedish case-control study. Am J Epidemiol. 2002; 156: 363-373.
Polato F; et al. PRL-3 Phosphatase is Impli- cated in Ovarian Cancer Growth. Clinical Cancer Research. 2005; 11: 6835-6839.
DOI:
http://dx.doi.org/10.20956/nmsj.v1i4.2251
Refbacks
There are currently no refbacks.
View My Stats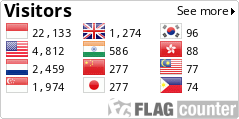 ________________________________________________________________
Nusantara Medical Science Journal
Faculty of Medicine. Hasanuddin University

Jl. Perintis Kemerdekaan KM.10 Tamalanrea, Makassar 90245
Telp/fax. (+62 411) 586010