ESTIMATED BLOOD LOSS IN CRANIOTOMY
Abstract
ABSTRACT
Introduction: Estimated blood loss is an estimation of how much blood is loss during surgery. Surgical procedure requires a preparation of blood stock, but the demand for blood often larger than the actual blood used. This predicament happens because there is no blood requirement protocol being used. This study aims to determine the estimated blood loss during craniotomy procedure and it's conformity to blood units ordered for craniotomy procedure. Methods: This study is a retrospective study using data from Wahidin Sudirohusodo General Hospitals' medi- cal records in the period of January 2010-December 2012. We found 89 craniotomy patients that meet the inclusion criteria comprise of 66 men and 23 women. Results: This study showed that the average estimated blood loss in craniotomy was 3.20 units of whole blood (1120 ml) and the average of the demand of blood ordered was 4.0 units of whole blood (1400 ml). There was no mismatch between the amount of blood ordered for surgery and estimation of blood loss (p=0.73). Conclusion: Estimated blood loss in craniotomy procedure in Wahidin Sudirohusodo hospital, Makassar is 3.20 units of whole blood (1120 ml) was in accordance with amount of blood ordered for surgery.
Keywords: Estimated blood loss, craniotomy
References
Lismayanti L. Transfusi Rasional. in: Dasar-dasar Transfusi Darah. Bandung,2011; 64-69.
Kozarzeweska M, Mackowiak M, Steler J. The analysis of surgical blood order protocol in: Anesthesiology Intensive Therapy, 2011; 43: 61-63.
Vibhute M, Kamath S, Shetty A. Blood uti-lization in elective general surgery cases: requirements, ordering and transfusion practices in: Journal of postgraduate medicine, 2000; 4: 13-17.
Kajja I, Bimenya G, Eindhoven B, et al.Blood Loss and contributing factors in femoral fracture surgery in: African Health Sciences, 2010; 10: 18-25.
Sharma S, Sharma P, Tyler L. Transfu-sion of Blood and Blood Products : Indi- cations and Complications in: American Family Physician, 2011;83(6): 719-724.
Abbasi S, Khan F, Adil S, et al. Compari- son of visual Estimation of Blood Loss with serial hemoglobin and hematocrit es- timation in supratentorial craniotomy in: Priory Lodge Education, 2011; 1-8.
Data from dr. Wahidin Sudirohusodo, Makassar general hospital blood bank. Rotschild J, Masear CG, Savage WJ, et al. Optimizing Preoperative Blood Order- ing for Low Blood loss surgical procedures using data acquired from an Anesthesia Information Management System in: American Society of Anesthesiologists,2012; 1.
Warnick R. Craniotomy in: Mayfield Clinic& Spine Institute. Ohio. Diunduh dari :www.mayfieldclinic.com.
John Hopkins Medicine. Craniotomy. Diunduh dari : www.hopkinsmedicine.org
DOI:
http://dx.doi.org/10.20956/nmsj.v1i4.2252
Refbacks
There are currently no refbacks.
View My Stats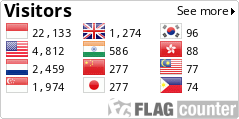 ________________________________________________________________
Nusantara Medical Science Journal
Faculty of Medicine. Hasanuddin University

Jl. Perintis Kemerdekaan KM.10 Tamalanrea, Makassar 90245
Telp/fax. (+62 411) 586010