FREQUENCY OF RETINAL REDETACHMENT BASED ON THE PRIMARY REATTACHMENT TREATMENT AND INTRAOCULAR TAMPONADE
Abstract
ABSTRACT
Introduction: To observe the number and  presentation of retinal redetachment after primary reattachment treatment in a national eye  center. Methods:  This study was designed for ob- servational-descriptive of the medical record  from April 2011  to March 2012.  Selected cases were identified on the secondary retinal surgery for retinal reattachment followed the failure of the primary treatment. Cases were then classified into 4 groups based on the primary reattach- ment procedure: pneumatic retinopexy (PR), scleral buckle (SB), pars plana vitrectomy (PPV), and combined SB with PPV. Furthermore, in the group of PPV and SB+PPV  were then divided into 3 subgroups based on the intraocular tamponade: SF6  gas, silicone oil, and heavy  silicone oil. Results:  At one-year followed-up data, the presentation retinal redetachment was 7.1%, relative to the sex female (26%) was less than  male (74%) with the most common age  group was 41-50  years-old. Regarding with primary reattachment treatment, cases  of retinal redetachment after pneumatic retinopexy was 6%,  the  scleral buckle was 16%,  pars plana vitrectomy was 29%, and  combined sclera buckle with pars plana vitrectomy was 48%. Con- clusions: Rates of retinal redetachment after primary reattachment treatment varied from 6% to 48%, that were  performed by combined scleral buckling and  pars plana vitrectomy with or without tamponade silicone oil.
Keyword : Retinal redetachment, pars plana vitrectomy, scleral buckle, silicon oil, intraocular gas
DOI:
http://dx.doi.org/10.20956/nmsj.v2i1.2254
Refbacks
There are currently no refbacks.
View My Stats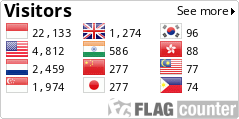 ________________________________________________________________
Nusantara Medical Science Journal
Faculty of Medicine. Hasanuddin University

Jl. Perintis Kemerdekaan KM.10 Tamalanrea, Makassar 90245
Telp/fax. (+62 411) 586010