DETECTION OF ESCHERICHIA COLI IN CHILDREN STOOL WITH DIARRHEA PATIENTS USING CULTURE AND POLYMERASE CHAIN REACTION METHOD
Abstract
ABSTRACT
Introduction : Diarrheal diseases are  a serious issue on health in developing countries and the liquid cause's morbidity and mortality in children that cause the diarrhea pathogenic bacte- ria including Escherichia coli.  This research aims to detect E. coli in stool diarrhea patient of the  child with culture method and  Polymerase Chain Reaction. Methods : This research is descriptive research design with cross-sectional approach. The sampling was collected from some public health centers namely Pampang, Barabarayya, Antang  Perumnas, Tamangapa public health centers. Specimen testing process was conducted at Microbiology laboratory of the Teaching Hospital University of Hasanuddin to identify E. coli bacterium with the culture and  to detect eae gene and bfp with PCR technique. Results : The results indicate that from
50 samples, there  are  15 samples (30%) of samples positively detection E. coli using culture method and  PCR  test using eae and  bfp primer found 20 (40%) and  1 sample (2%) positive enteropathogen E. coli. Conclusion : PCR  methods indicated the  result of E. coli bacteria results faster and more accurate that other  culture methods.
Keywords : Diarrhea, Escherichia coli, Polymerase Chain Reaction
References
For The Management Of Infectious Diarrhea. Clinical Infectious Diseases.
:32:331-351.
Casburn A. & Farthing M. Management Of Infectious Diarrhoea. Gut. 2006;5: 296-305. Thielman, M. N. et al. Acute Infectious Diarrhea. The new england journal of medicine. 2004;350:38-47.
Abba K., Sinfield R, Hart C.A., & Garner P. Pathogens associated with persistent diarrhoea in children in low and middle income countries: systematic review. BMC Infect Dis. 2009; 9:88
Youssef M., Shurman A., Bougnoux M.E., Rawashdeh M., Bretagne S., & Strockbine N. Bacterial, Viral And Parasitic Enteric Pathogens Associated With Acute Diarrhea In Hospitalized Children From Northern Jordan.
Fems Immunology & Medical Microbiology. 2006; 28: 257-263.
Platts J.A., Operario D.J., & Houpt E.R. Molecular Diagnosis Of Diarrhea: Current Status And Future Potential. Current Infectious Disease Reports. 2012;14: 41-46.
Roy S. Molecular Detection Of Diarrheagenic Escherichia Coli From Children
With Acute Diarrhea In Tertiary CareHospitals Of Dhaka, Bangladesh. Asian
Journal Of Medical Sciences (E-Issn 2091-
; P-Issn 2467-9100). 2014;5:59-66.
Lampel K.A., Orlandi P.A., & Kornegay L. Improved Template Preparation For Pcr- Based Assays For Detection Of Food- Borne Bacterial Pathogens. Applied And Environmental Microbiology. 2000;66:4539-4542.
Kemenkes RI. Buletin Jendeta Data Dan Informasi Kesehatan: Situasi Diare Di Indonesia. Jakarta: Pusat Data Dan Informasi Kementrian kesehatan Ri. 2011:1-6.
Farthing M. et al. Acute Diarrhea In Adults And Children: A Global Perspective. Journal Of Clinical Gastroenterology. 2013;47:12-20.
Mohamed O. & Awad E.A. Multiplex Pcr As Emerging Technique For Diagnosis Of Enterotoxigenic E. Coli Isolates From Pe-diatric Watery Diarrhea. Journal Of American Science. 2014;10:8.
Prayoga W. & Wardani A.K. Polymerase Chain Reaction Untuk Deteksi Salmonella Sp. Jurnal Pangan Dan Agroindustri. 2014;3:483-488.
Walker C.L.F., Sack, D., & Black R.E. Etiology Of Diarrhea In Older Children, Adolescents And Adults: A Systematic Review. Plos Negl Trop Dis. 2010;4:768.
Blanco M. et al. Identification Of Two New Intimin Types In Atypical Enteropathogenic" Escherichia Coli". International Microbiology:
Official Journal Of The Spanish Society For Microbiology. 2006;9:103-110.
Nakhjavani F.A. et al. Molecular Analysis Of Typical And Atypical Enteropathogenic Escherichia Coli (Epec) Isolated From Children
With Diarrhoea. Journal Of Medical Microbiology. 2013;62:191-195.
DOI:
http://dx.doi.org/10.20956/nmsj.v2i1.2256
Refbacks
There are currently no refbacks.
View My Stats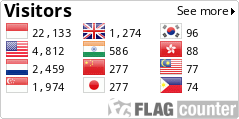 ________________________________________________________________
Nusantara Medical Science Journal
Faculty of Medicine. Hasanuddin University

Jl. Perintis Kemerdekaan KM.10 Tamalanrea, Makassar 90245
Telp/fax. (+62 411) 586010