ANESTESI PADA PASIEN HIV
Abstract
ABSTRAK
Infeksi Human  Immunodeficiency Virus (HIV) dan  Acquired Immunodeficiency Syndrome (AIDS) adalah masalah utama dari kesehatan global.  Menurut UNAIDS, salah satu bagian dari W HO yang  mengurus tentang AIDS menyebutkan bahwa perkiraan jumlah penderita yang  terinfeksi HIV/AIDS di seluruh dunia sampai dengan akhir tahun  2010  mencapai 34 juta,3,4di Indonesia, jumlah penderita HIV/AIDS terus meningkat dari tahun  ke tahun. Hal ini tentu juga berdampak pada peningkatan pasien terinveksi HIV AIDS yang harus menjalani prosedur operasi dan  pembiusan. Tidak ada  kontraindikasi mutlak dilakukannya regional anestesi maupun general anestesi pada pasien terinfeksi HIV AIDS yang sedang menjalani terapi  antitretroviral  virus  apapun regimennya,  namun para   anestesiolog ist  mutlak malakukan assesment secara menyeluruh pada pasien dan  mengetahui kemungkinan terjadinya interaksi obat-obatan yang  digunakan pasien dengan obat-obat anestesi yang akan  dipakai.
References
Wilson S. HIV and anaesthesia. Update in Anesthesia, 2009:97; 25-9.
Khalpey M. Human immunodefisiensi virus and anesthesia. S Afr Fam Pract
;54(3)(Suppl 1):S7-S10
Parthasaraty S, Ravisankhar M. HIV and
anaesthesia. Indian J Anaesth. 2007;51(2):91-9.
Piercy J. HIV for beginners. Cape Town: Part II Anaesthesia Refresher Course, University of Cape Town; 2007.
Kementerian kesehatan republik indonesia. Pedoman nasional tatalaksana
klinis infeksi HIV dan terapi antiretroviral pada orang dewasa. 2011:1-91
Schulenburg E, Le Roux P. Antiretroviral therapy and anaesthesia. S Afr J
Anaesthesiol Analg. 2008;14(2):31-38.
Baluch A, Maas H, Rivera C, et al. Current perioperative management of the patient with hiv. M E J Anesth. 2009:20(2); 167-78.
Greene ER Jr.Spinal and epidural anaesthesia in patients with the acquired immunodeficiency syndrome, anaesthe-siaanalgesia. 1986;65:1090-1.
Birnbach DJ, Hernandez M. Neuraxial analgesia for labor in spinal and epidural anaesthesia, Wong CA (ed). New York: Mc Graw-Hill, 2007; p.257-74.
Paull J. Epidural analgesia for labor in: Textbook of Obstetric Anaesthesia,
Birnbach DJ et al. (ed) Philadelphia: Churchill Livingstone, 2000; p.145-54.
Miro M, Guasch E, Gilsanz F. Comparison of epidural analgesia with combined spinal-epidural analgesia for labor: a retrospective
study of 6497 cases. Int J Obstet Anesth. 2008;17:15-9.
Kuczkowski KM. Anaesthetic consideration for the HIV-infected pregnant patient, Department of Anaesthesiology UCSD Center, San Diego California USA, Review Article, Yonsei Medical Journal. 2004;45(1):1-6.
DOI:
http://dx.doi.org/10.20956/nmsj.v2i1.2257
Refbacks
There are currently no refbacks.
View My Stats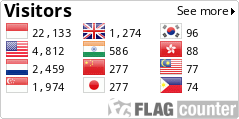 ________________________________________________________________
Nusantara Medical Science Journal
Faculty of Medicine. Hasanuddin University

Jl. Perintis Kemerdekaan KM.10 Tamalanrea, Makassar 90245
Telp/fax. (+62 411) 586010