BRUCELLOSIS IDENTIFICATION ON FARMERS IN PINRANG DISTRICT
Abstract
ABSTRACT
Introduction : Brucellosis is one of twenty-two types of Strategic Animal Diseases (PHMS) that are zoonotic, (i.e., spreadable from animals to humans according to the Decree of The Minister of Agriculture no.   4026  / Kpts. / OT.140  / 3/2013). This study aims to investigate brucellosis transmission on the  cattle farmers in Pinrang. Serological diagnosis suggests the possibility of brucellosis-infected cattle farmers in Pinrang based on Rose Bengal Test (RBT) and  Complement Fixation Test (CFT). Methods : This research was conducted by taking  blood  serum from  42  cattle  farmers,  which  then  analyzed  using  the  Rose Bengal Test (RBT) and  Complement Fixation Test (CFT). Results : Rose Bengal Test (RBT) and Complement Fixation Test (CFT) results showed brucellosis positive on 2 cattle farmer's samples of Lembang and  Dumpanua subdistrict in Pinrang disctrict with age  47  and  53 years old. Conclusion : There  were brucellosis cases on cattle farmers in Pinrang district.
Keywords: Brucellosis, CFT ,RBT
References
[WHO] World Health Organization. Brucellosis in Human and Animal. 2006.
Widiasih, D. A. dan Budiharta, S. Epidemiologi Zoonosis di Indonnesia.
Gadjah Mada University Press. Yogyakarta. Hal: 74-81. 2012
Sudibyo, A. Isolasi dan Identifikasi Brucella Abortus yang Menyerang Sapi Perah di Daerah Khusus Ibukota Jakarta. Pros. Seminar Nasional Peternakan dan Veteriner. 7-8 November. Cisarua. Bogor.1995
Herwandi, Novia. Kejadian dan Faktor Risiko Brucellosis pada Peternak dan
Pekerja Peternakan Sapi Perah di Kabupaten Sleman [Tesis]. Program
Pascasarjana UGM: Yogyakarta. 2012
Chin J. Manual Pemberantasan Penyakit Menular. Ed ke-17. I Nyoman Kendun: Penerjamah; Jakarta: UI Pr. Terjemahan dari Control of Communicable Disease Manual. 2007
Putra, A.A.G., Arsani, and Sudianta. Brucellosis, Program, dan Evaluasi
Pemberantasan di Pulau Lombok, Nusa Tenggara Barat. Balai Penyidikan dan Pengujian Veteriner Regional VI Denpasar. 2002.
Akoso, B. T. Manual untuk Paramedis Kesehatan Hewan Edisi ke-3. Jakarta (ID): Direktorat Jenderal Peternakan. 2008
Dewi, A.K. Kajian Brucellosis pada Sapi dan Kambing Potong yang Dilalulintaskan 2di Penyeberangan Merak Banten [Tesis]. Institut Pertanian Bogor. 2009
Tono, K.P.G., and Suarjana, I.G.K. Ilmu Penyakit Bakterial. Fakultas Kedokteran Hewan Universiotas Udayana. Denpasar, Bali. 2008
Young, J.E. Brucellosis, In: Brachman, P.S., Abrutyn, E., (Eds), Bacterial Infections of Humans, Epidemiology and Control, Fourth Edition. Springer Science+Bussines Media, New York.
Noor, S.M. Brucellosis: Penyakit Yang Belum Banyak Dikenal di Indonesia.
Wartazoa Vol.16 No. 1. 2006
Shretsha, S. Brucella and Brucellosis, Medchrome Online Medical Magazine,
Medchrome Inc. [Internet]. Tersedia pada: http://medchrome.com/basicsience/microbiology /brucella-and-brucellosis/
.2011 [Diakses 24 April 2016].
DOI:
http://dx.doi.org/10.20956/nmsj.v2i1.2258
Refbacks
There are currently no refbacks.
View My Stats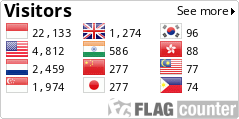 ________________________________________________________________
Nusantara Medical Science Journal
Faculty of Medicine. Hasanuddin University

Jl. Perintis Kemerdekaan KM.10 Tamalanrea, Makassar 90245
Telp/fax. (+62 411) 586010