KNOWLEDGE OF DIABETIC RETINOPATHY AMONGST TYPE II DIABETES MELLITUS PATIENTS IN DR. WAHIDIN SUDIROHUSODO HOSPITAL
Abstract
Introduction: Diabetic retinopathy (DR) is the leading cause of blindness that rises significantly each year  along with the increasing diabetic population. It is estimated that 1 out of 3 people with diabetes will suffer from DR and 1 in 10 of them will be threatened with blindness. The main problem on DR management is the delay in diagnosis since most patients in the early stages do not experience visual impairment.Methods: Descriptive research was conducted over three months on 175 patients diagnosed with type 2 Diabetes Mellitus (DM) within the Internal Medicine Clinic at Hasanuddin University Hospital. Self-administered questionnaires were used to assess knowledge of DR amongst the diabetic patients.Results: The level of DR knowledge among type 2 DM was split into three categories. The level of knowledge on DM complication was within the good category for 109 patients (61.6%), whilst the level of knowledge on DR screening was within the the sufficient category for 150 patients (84.7%) and knowledge on DR management was within the good category for 98 patients (55.4%). Although the level of knowledge was categorized good for the majority of respondents, the remaining 45 (25.4%) respondents had never done DR screening, and most patients (57.1%) believed that DM patients tend not to screen due to the lack of knowledge about DR.Conclusion: In general, patients with type 2 DM have a good level of knowledge about diabetic retinopathy.
Keywords
diabetic retinopathy, level of knowledge, DR screening, type 2 DM
References
Kemenkes RI. (2014). Situasi dan Analisis Diabetes. Infodatin. Pusat Data dan Informasi Kementerian Kesehatan RI
PERKENI. (2015). Konsensus dan Pencegahan Diabetes Melitus Tipe 2 di Indonesia
World Health Organisation. (2016). Global Report on Diabetes
International Diabetes Federation. (2017) IDF Diabetes Atlas. 8th edn. Brussels, Belgium: International Diabetes Federation
Nick Kourgialis - Hellen Keller International. Vision Atlas. Available at: http://atlas.iapb.org/ vision-trends/diabetic-retinopathy
Yau JWY, Rogers SL, Kawasaki R, Lamoureux EL, Kowalski JW, Bek T, et al. (2012) Global prevalence and major risk factors of diabetic retinopathy. Diabetes Care. ;35(3):556–64
Nursyamsi,Muhiddin Habibah S, Ichsan AM, (2017), Prevalensi Retinopati Diabetik Yang Mengancam Penglihatan dan Tidak Terdiagnosa Di RSUP Dr. Wahidin Sudirohusodo ,JST Kesehatan, April, Vol. 7 No. 2 : 185 – 190
Notoatmodjo S. (2010) Metodologi Penelitian Kesehatan. Jakarta: Rineka Cipta
Srinivasan., et al, (2017) Diabetes and Diabetic Retinopathy: Knowledge, Attitude, Practice (KAP) among Diabetic Patients in A Tertiary Eye Care Centre, J Clin Diagn Res. Jul; 11(7): NC01–NC07.
Al zarea BK, (2016) Knowledge, Attitude and Practice of Diabetic Retinopathy amongst the Diabetic Patients of AlJouf and Hail Province of Saudi Arabia, J Clin Diagn Res. May; 10(5): NC05–NC08.
Ovenseri-Ogbomo GO, Abokyi S, Koffuor GA, Abokyi E. (2013) Knowledge of diabetes and its associated ocular manifestations by diabetic patients: A study at Korle-Bu Teaching Hospital, Ghana. Niger Med J.;54(4):217–23.
American Diabetes Association. (2011) Diagnosis And Classification Of Diabetes Mellitus. Diabetes Care
American Academy of Ophthalmology. (2017) Preferred Practice Pattern Diabetic Retinopathy-Updated.
DOI:
http://dx.doi.org/10.20956/nmsj.v3i2.5777
Refbacks
There are currently no refbacks.
This work is licensed under a
Creative Commons Attribution-NonCommercial-NoDerivatives 4.0 International License
.
Visitor Statistic :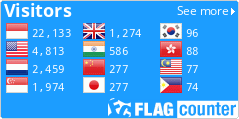 ________________________________________________________________
Nusantara Medical Science Journal
Faculty of Medicine. Hasanuddin University

Jl. Perintis Kemerdekaan KM.10 Tamalanrea, Makassar 90245
Telp/fax. (+62 411) 586010