IDENTIFICATION OF Mycobacterium tuberculosis BY POLYMERASE CHAIN REACTION (PCR) TEST AND ITS RELATIONSHIP TO MGG STAINING OF PLEURAL FLUID IN PATIENTS WITH SUSPECTED TUBERCULOUS PLEURAL EFFUSION
Abstract
Pleural effusion is a condition characterized by the accumulation of excessive pleural fluid in pleural cavity as a result of transudation and exudation. The most commonly reported cause of exudative pleural effusion is Mycobaterium tuberculosis. This study was aimed to identify Mycobacterium tuberculosis in pleural fluid through PCR test and to examine the relationship between PCR test and MGG staining of pleural fluid in patients with suspected tuberculous pleural effusion, which was performed in Clinical Pathological Laboratory Installation of dr. Wahidin Sudirohusodo hospital in Makassar and Faculty Research Unit Laboratory in Hasanuddin University from March to November 2012. This study was a cross sectional study. Subjects in this study consisted of 75 patients (41 males and 34 females[AA1] ) with average age of 40-49 years (30.7%). Pleural effusion patients with suspected tuberculosis who had a positive PCR result was 58.7%, negative PCR result was 41.3% and positive rivalta result in 82.7%, negative rivalta result in 17.3%. Statistical analysis using independent T-test indicated a non-significant relationship between PCR test and average MN and PMN cell percentage in MGG staining (P > 0.005). This study concluded that in MGG staining, average MN cell percentage was higher in PCR TB (+) group compared to PCR  (-) group, but the difference was not significant.
Keywords
Mycobacterium tuberculosis, PCR test, MGG staining, tuberculous pleural effusion
References
Departemen Kesehatan Republik Indonesia. Pedoman Nasional Penanggulangan Tuberkulosis. Edisi 2. 2006: 1-131.
Chang FY. Clinical Utility of Polymerase Chain Reaction for Diagnosis of Smear-negative Pleural Tuberculosis. J Chin Med Assoc. 2007.
Halim H. Penyakit-penyakit Pleura. Dalam: Buku Ajar Ilmu Penyakit Dalam. Edisi IV,jilid II. Pusat Penerbit Ilmu Penyakit Dalam FKUI. Jakarta. 2010: 2329-38.
Hardjoeno H, Fitriani M. Tes dan Interpretasi Cairan Pleura. Dalam: Substansi dan Cairan Tubuh. Makassar: Lembaga Penerbitan Universitas Hasanuddin. 2007: 67-83.
Wirawan R. Pemeriksaan dan Pelaporan Cairan Pleura dan Ascites. Departemen Patologi Klinik FKUI-RSCM. Dibawakan pada 9th Quality Seminar and Workshop In Laboratory Medicine. Jakarta.2011.
Gandasoebrata R. Transudat dan Eksudat. Dalam : Penuntun Laboratorium Klinik Jakarta. Penerbit Dian Rakyat. 2001: 145-153.
Sacher DA, McPherson RA. Penilaian Laboratorium Cairan Tubuh. Dalam: Tinjauan Klinis Hasil Pemeriksaan Laboratorium. Edisi 11. Jakarta: EGC. 2002: 638-9.
DOI:
http://dx.doi.org/10.20956/nmsj.v3i2.5778
Refbacks
There are currently no refbacks.
This work is licensed under a
Creative Commons Attribution-NonCommercial-NoDerivatives 4.0 International License
.
View My Stats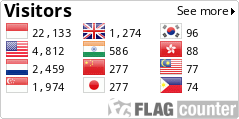 ________________________________________________________________
Nusantara Medical Science Journal
Faculty of Medicine. Hasanuddin University

Jl. Perintis Kemerdekaan KM.10 Tamalanrea, Makassar 90245
Telp/fax. (+62 411) 586010