PERBEDAAN KADAR NITRIC OXIDE PADA IBU HAMIL TRIMESTER 1 DENGAN ANEMIA DAN TIDAK ANEMIA
Abstract
Anemia saat hamil berefek buruk bagi ibu maupun janin, karena dapat mengurangi suplai oksigen pada metabolisme ibu akibat kekurangan kadar hemoglobin untuk mengikat oksigen, dan peran hemoglobin sebagai pengikat nitric oxide dapat menyebabkan vasokontriksi dan mempengaruhi pengiriman oksigen. Tujuannya untuk mengetahui perbedaan kadar nitric oxide pada ibu hamil trimester 1 dengan anemia dan tidak anemia. Desain penelitian cross sectional study dengan masing-masing 35 ibu hamil trimester 1 yang anemia dan tidak anemia dengan teknik consecutive sampling. Hasil penelitian menunjukkan rata-rata kadar nitric oxide pada ibu hamil trimester 1 yang anemia lebih tinggi (128,8μmol/L) dibandingkan yang tidak anemia (89,1μmol/L) nilai p=0,008. Ibu hamil trimester 1 yang anemia kemungkinan 3,692 kali memiliki resiko mengalami peningkatan kadar nitric oxide dibandingkan yang tidak anemia dengan cut off point 92,86μmol/L. Disimpulkan, kadar nitric oxide lebih tinggi pada ibu hamil trimester 1 yang anemia dan memiliki resiko terjadi peningkatan kadar nitric oxide pada ibu hamil trimester 1 dengan anemia sebesar 3,962 kali.
Keywords
Anemia, Ibu Hamil Trimester 1, Nitric Oxide
References
Nugraha MS. (2010). Catatan Kuliah Ginekologi dan Obstetri (OBGYN). Yogyakarta: Nuli Medika.
Fatemeh M., Nahid E., Sedigheh G., & Jamileh M. (2010). Prevalence of anemia risk factors in pregnant women in Kerman, Iran. Iranian J Rep Med, 8(2): 66-69.
Hanita O. & Hanisah AH. (2012). Potential use of single measurement of serum progesterone in detecting early pregnancy failure. Malaysian J Pathol, 34(1): 41-46.
Tommiska MV. (2006). Nitric oxide in human uterine cervix: role in cervical ripening [Academic dissertation]. Helsinki : Departement of Obstetrics and Gynecology, Medical Faculty of the University of Helsinki – Helsinki University Central Hospital. Available from: http://ethesis.helsinki.fi
Chen K., Piknova B., Pittman RN., Schechter AN., & Popel AS. (2008). Nitric oxide from nitrite reduction by hemoglobin in the plasma and erythrocites. NIH-PA Author Manuscript, 18(1): 47-60.
Choi JW., Pai SH., Kim SK., Ito M., Park CS., & Chan YN. (2002). Iron deficiency anemia increases nitric oxide production in healthy adolescent. Annals Hematologi, 61(1): 1-6.
Deokar SA., Rai PSK., Bakshi AA., & Rai AB. (2013). Study of biochemical markers in iron deficiency anemia. Int J Res Med Sci, 1(4): 541-544.
Cunningham FG., Gant NF., Leveno KJ., Gilstrap III LC., Hauth JC., & Wenstrom KD. (2013). Obstetri Williams. Jakarta: EGC.
Amburgey OA., Ing E., Badger GJ., & Bernstein IM. (2010). Maternal hemoglobin concentration and its association with birth weight in newborn of mother with preeclampsia. J. Matern Fetal Med, 22(9): 740-4.
Erkurt MA., Aydoğdu I., Bayraktar N., Kuku I., & Kaya E. (2009). The levels of nitric oxide in megaloblastic anemia. Turk J Hematol, 26: 197-200.
Devlin TM. (2008). Biochemistry with Clinical Correlation, 5th ed. Canada: Wiley-Liss, 407-88.
Raffaelli F., Nanetti L., Vignini A., Mazzanti L., Giannubilo SR., Curzi CM., Turi A., Vitali P., & Tranquilli AL. (2010). Nitric oxide platet production in spontaneous miscarriage in the first trimester. Fertility and Sterility, 93(6).
DOI:
http://dx.doi.org/10.20956/nmsj.v3i2.5779
Refbacks
There are currently no refbacks.
This work is licensed under a
Creative Commons Attribution-NonCommercial-NoDerivatives 4.0 International License
.
Visitor Statistic :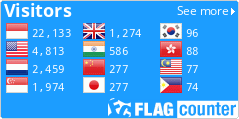 ________________________________________________________________
Nusantara Medical Science Journal
Faculty of Medicine. Hasanuddin University

Jl. Perintis Kemerdekaan KM.10 Tamalanrea, Makassar 90245
Telp/fax. (+62 411) 586010