ELEVATED UNCONJUGATED BILIRUBIN IN SCHIZOPHRENIC PATIENTS
Abstract
Strategies for schizophrenic treatment still have been developed in order to increase their effectively, based on latest findings in the etio-pathology. Coincidence of hyperbilirubinemia, especially related to Gilbert's Syndrome (GS), and schizophrenia/other psychiatric disorders, was reported in several studies although the pattern of this alteration is still controversial.  Bilirubin could induce microglia to release pro-inflammatory cytokine that cause neuroinflammation, one of hypothetic etio-pathogenesis has been the most extensively studied recently. However, no data have been presented about this phenomenon in Indonesia. Therefore, this study aims to investigate plasma bilirubin concentration in psychotic spectrum.
This study is cross sectional design that we examined both the total bilirubin and direct bilirubin of every psychotic patient admitted for the first time to Rumah Sakit Khusus Daerah (RSKD) Provinsi Sulawesi Selatan over a period of July—December 2012, by using health people as control. Diagnostic determination was set based on International Classification of Diseases (ICD) 10. Patients suffering from any disease such as anemia (decreased hemoglobin), liver diseases (elevated liver enzymes), or substance abuse were excluded.
            From 73 samples, we found that plasma UCB level was significantly elevated, higher in psychotic patients, especially schizophrenic group, than in the control. Total bilirubin rate was slightly increased in schizophrenic group compare to the others and two samples in this group showed hyperbilirubinemia. Further investigations are needed to ensure that whether the elevated UCB was related to GS and whether this condition has inflammatory effect.
Keywords
Unconjugated bilirubin, Gilbert's syndrome, psychoses, schizophrenia
References
www.depkes.go.id
Akira Monji et al. Neuroinflammation in Schizophrenia Especially Focused on the Role of Microglia. Neuropsychopharmacol Biol Psychiatry. 2011
Karanikas EP, Psyco-immunological mechanism in schizophrenia. 2011
Miyaoka T. Schizophrenia and Idiopathic Unconjugated Hyperbilirubinemia (Gilbert's Syndrome). Seishin Shinkeigaku Zasshi. 2011; 113(4): 361—7
D.R. Bach, J. Kindler, W.K. Strik. Elevated Bilirubin in Acute and Transient Psychotic Disorder. Pharmacopsychiatry (2010) 43, 12—16
Pedoman Penggolongan Diagnostik Gangguan Jiwa (PPDGJ) III
Johan Fevery. Bilirubin in Clinical Practice: A Review. Liver International (2008). Blackwell Munksgaard. 592—605
Semnani, Yousef, et al. Alteration of serum bilirubin level in schizophrenia. International Journal of Psychiatry in Clinical Practice. 2010 Nov; 14(4): 262-7
I Azlin et al. Prevalence of UGT1A1 mutations in Malay neonates with severe jaundice. Malaysian J. Pathol. 2011; 33(2): 95—100
Liaury, K, et al. 2012. Morphological features of microglial cells in the hippocampal dentate gyrus of Gunn rat: a possible schizophrenia animal model. J. of Neuroinflammation, 9:56.
Kaplan and Saddock's. 2007. Synopsis of Psychiatry: Behavioral Science/Clinical Psychiatry, 10th ed. Lippincott Williams & Wilkins
Roseth S, Hansen TW, Fonnum F, Walaas SI. Bilirubin inhibits transport of neurotransmitters in synaptic vesicles. Pediatr Res. 1998 Sep; 44(3): 312-6
Thor W J Hansen, Trine Tydal, Hugo Jorgensen, Dag Bratlid and William J Cashore. The Effect Of Bilirubin On The Uptake Of 5-HT And Dopamine In Rat Brain Synaptosomes. Pediatric Research (1985) 19, 390A–390A
Adelaide Fernandes, Ana S. Falca˜o, Rui F. M. Silva, Ana C. Gordo, Maria J. Gama, Maria A. Brito and Dora Brites. Inflammatory signalling pathways involved in astroglial activation by unconjugated bilirubin. Journal of Neurochemistry. 2006; 96, 1667–1679
Yamaguchi T, Shioji I, Sugimoto A, Yamaoka M. Psychological stress increases bilirubin metabolites in human urine. Biochem Biophys Res Commun. 2002 Apr 26; 293(1): 517-20
Miyaoka T, et al. Urinary excretion of biopyrrins, oxidative metabolites of bilirubin, increases in patients with psychiatric disorders. Eur Neuropsychopharmacol. 2005 May; 15(3): 249-52. Epub 2005 Jan 25
DOI:
http://dx.doi.org/10.20956/nmsj.v3i1.5780
Refbacks
There are currently no refbacks.
This work is licensed under a
Creative Commons Attribution-NonCommercial-NoDerivatives 4.0 International License
.
View My Stats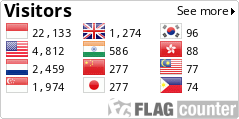 ________________________________________________________________
Nusantara Medical Science Journal
Faculty of Medicine. Hasanuddin University

Jl. Perintis Kemerdekaan KM.10 Tamalanrea, Makassar 90245
Telp/fax. (+62 411) 586010