Efek Ekstrak Daun Mimba Terhadap Aktivitas SGPT Tikus Putih Jantan Galur Wistar Yang Telah Diinduksi Parasetamol Dosis Tinggi
Abstract
Pendahuluan: Pemberian parasetamol dosis tinggi dapat menyebabkan terjadinya stres oksidatif melalui jalur metabolisme yang menghasilkan NAPQI dalam jumlah besar dan diduga dapat menyebabkan peningkatan aktivitas SGPT. Metode: Mengunakan sampel hewan coba sebanyak 24 ekor yang dibagi menjadi 3 kelompok, yaitu kelompok hewan coba yang diberi pakan standar, kelompok hewan coba yang diberi parasetamol, dan kelompok hewan coba yang diberi ekstrak daun mimba dan parasetamol. Pada hari ke 10, hewan coba dikorbankan dan dilakukan pemeriksaan aktivitas SGPT dengan metode spektofotometri. Hasil: terdapat perbedaan bermakna (p = 0,021) rerata aktivitas SGPT antara kelompok hewan coba yang diberi parasetamol dosis tinggi (1360,94 + 1509,08 U/L) dengan kelompok hewan coba yang diberi parasetamol dosis tinggi dan ekstrak daun mimba (138,76 + 34,36 U/L). Kesimpulan: ekstrak daun mimba menurunkan secara bermakna aktivitas SGPT karena kandungan flavonoid dan limonoid yang berfungsi sebagai antioksidan.
Keywords
parasetamol, Azadirachta indica, SGPT
References
Imani F, Motavaf M, Safari S, Alavian SM. The therapeutic use of analgesics in patients with liver cirrhosis: A literature review and evidence-based recommendations. Hepatitis Monthly. 2014.
Dwyer JP, Jayasekera C, Nicoll A. Analgesia for the cirrhotic patient: A literature review and recommendations. Journal of Gastroenterology and Hepatology (Australia). 2014.
Giboney PT. Mildly elevated liver transaminase levels in the asymptomatic patient. American Family Physician. 2005.
Gumbrevičius G, Sveikata A, Sveikatiene R, Stankevičius E. Paracetamol and simvastatin: A potential interaction resulting in hepatotoxicity. Med. 2012;
Moling O, Cairon E, Rimenti G, Rizza F, Pristerá R, Mian P. Severe hepatotoxicity after therapeutic doses of acetaminophen. Clin Ther. 2006;
Al-Bassam W, Warrillow SJ. Acute liver failure. Anaesthesia and Intensive Care Medicine. 2018.
Ubaldo CDC, Hall NS, Le B. Postmarketing review of intravenous acetaminophen dosing based on food and drug administration prescribing guidelines. Pharmacotherapy. 2014.
Hodgman MJ, Garrard AR. A Review of Acetaminophen Poisoning. Critical Care Clinics. 2012.
Graham GG, Davies MJ, Day RO, Mohamudally A, Scott KF. The modern pharmacology of paracetamol: Therapeutic actions, mechanism of action, metabolism, toxicity and recent pharmacological findings. Inflammopharmacology. 2013.
Oh RC, Hustead TR. Causes and evaluation of mildly elevated liver transaminase levels. Am Fam Physician. 2011;
Bayupurnama P. Hepatitis Imbas Obat. Buku Ajar Penyakit Dalam Jilid I. 2006;
Kalaivani T, Mathew L. Free radical scavenging activity from leaves of Acacia nilotica (L.) Wild. ex Delile, an Indian medicinal tree. Food Chem Toxicol. 2010;
Drewnowski A, Henderson SA, Shore AB. Taste responses to naringin, a flavonoid, and the acceptance of grapefruit juice are related to genetic sensitivity to 6-n-propylthiouracil. Am J Clin Nutr. 1997;
Puspitasari A, Sudarso, Dhiani BA. Aktivitas antijamur ekstrak metanol soxhletasi dan maserasi daun mimba (Azadirachta indica) terhadap Candida albicans. Pharmacy. 2009;
DOI:
http://dx.doi.org/10.20956/nmsj.v4i2.5987
Refbacks
There are currently no refbacks.
This work is licensed under a
Creative Commons Attribution-NonCommercial-NoDerivatives 4.0 International License
.
View My Stats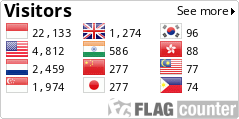 ________________________________________________________________
Nusantara Medical Science Journal
Faculty of Medicine. Hasanuddin University

Jl. Perintis Kemerdekaan KM.10 Tamalanrea, Makassar 90245
Telp/fax. (+62 411) 586010