The protective effect of Paliasa (Kleinhovia hospita L.) leaf extract against elevated total bilirubin serum induced by toxic dose of antituberculosis in rats
Abstract
Liver dysfunction is implicated with the use of Antituberculosis (AT) leading to low compliance of TB patients to AT regimen. One of biomarker that is important to measure liver dysfunction is total bilirubin serum. Paliasa leaves have been emiprically used to improve liver function in South Sulawesi. This study aimed to determine the effect of ethanolic extract of Paliasa leaves on total bilirubin serum in rats. Twenty rats were devided into five groups: Group I served as the healthy control was only given NaCMC suspension, group II was treated with 178 mg/200gBB of AT suspension, while group III, group IV and group V  were given Paliasa extract 125 mg/kgBB, 250mg/kgBB and 500 mg/kgBB, respectively, 4 hours prior to AT suspension administration. Treatments were performed once a day for 28 days. Blood sampling was carried out 24 hours following the last treatment. The total bilirubin levels were measured using Humalyzer 3500. The results showed that the administrations of AT suspension for 28 days significantly increased rat total bilirubin levels. Paliasa leaf extract in all given dose was able to reduce the total bilirubin levels of rats compared to the group given only AT suspension. However, statistical significance was only reached by the groups that were treated with Paliasa extract 250 and 500 mg/kgBB. Therefore it is concluded that ethanol extract at a dose of 250 and 500 mg/kgBB has protective effect against AT-induced elevation of total bilirubin serum in rats.
Keywords
Antituberculosis; Paliasa leaf extract; total bilirubin serum
References
Alempijevic T, Zec S, and Milosavljevic T. Drug-induced liver injury: Do we know everything? World J Hepatol 2017;9(10):491-502.
van Gulik TM. Assessment of liver function: What are we measuring? HPB : the official journal of the International Hepato Pancreato Biliary Association 2013;15(5):325-326.
Rosenthal P. Assessing liver function and hyperbilirubinemia in the newborn. Clinical Chemistry 1997;43(1):228-234.
Yew WW and Leung CC. Antituberculosis drugs and hepatotoxicity. Respirology 2006;11(6):699-707.
Isa SE, Ebonyi AO, Shehu NY, Idoko P, Anejo-Okopi JA, Simji G, et al. Antituberculosis drugs and hepatotoxicity among hospitalized patients in jos, nigeria. International Journal of Mycobacteriology 2016;5(1):21-26.
Farazi A, Sofian M, Jabbariasl M, and Keshavarz S. Adverse reactions to antituberculosis drugs in iranian tuberculosis patients. Tuberculosis Research and Treatment 2014;2014:6.
e Castro AT, Mendes M, Freitas S, and Roxo PC. Incidence and risk factors of major toxicity associated to first-line antituberculosis drugs for latent and active tuberculosis during a period of 10 years. Rev Port Pneumol 2015;21(3):144-150.
Gafar F, Arifin H, Jurnalis YD, Yani FF, Fitria N, Alffenaar J-WC, et al. Antituberculosis drug-induced liver injury in children: Incidence and risk factors during the two-month intensive phase of therapy. The Pediatric Infectious Disease Journal 2019;38(1):50-53.
Tayeb R, Wahyudin E, Alam G, Pakki E, and Lukman L. Preclinical study: Hepatoprotective effects of "paliasa tea bag" on paracetamol-induced liver damage in rats. in The 2nd International on Naturopathic Medicine. 2014. Paris: ICNM.
Zhou C-X, Zou L, Gan L-S, and Cao Y-L. Kleinhospitines a–d, new cycloartane triterpenoid alkaloids from kleinhovia hospita. Org Lett 2013;15(11):2734-2737.
Raflizar R. Sub chronic toxicity test from alkohol extract paliasa leaves (kleinhovia hospita linn) to hepar/liver and kidney of experimental mice. Media Penelitian dan Pengembangan Kesehatan 2009;19(4 Des).
Djabir YY, Arsyad MA, Sartini S, and Lallo S. Potential roles of kleinhovia hospita l. Leaf extract in reducing doxorubicin acute hepatic, cardiac and renal toxicities in rats. Pharmacognosy Research 2017;9(2):168-173.
Hull TD and Agarwal A. Bilirubin: A potential biomarker and therapeutic target for diabetic nephropathy. Diabetes 2014;63(8):2613-2616.
Attri S. Isoniazid- and rifampicin – induced oxidative hepatic injury - protection by n-acetylcysteine. Human Exp Toxicol 2000;19(9):517-522.
Kim J-H, Nam WS, Kim SJ, Kwon OK, Seung EJ, Jo JJ, et al. Mechanism investigation of rifampicin-induced liver injury using comparative toxicoproteomics in mice. International Journal of Molecular Sciences 2017;18(7):14-17.
Arung ET, Kusuma IW, Purwatiningsih S, Roh S-S, Yang CH, Jeon S, et al. Antioxidant activity and cytotoxicity of the traditional indonesian medicine tahongai (kleinhovia hospita l.) extract. J Acupunct Meridian Stud 2009;2(4):306-308.
Gan L-S, Ren G, Mo J-X, Zhang X-Y, Yao W, and Zhou C-X. Cycloartane triterpenoids from kleinhovia hospita. J Nat Prod 2009;72(6):1102-1105.
Tayeb R, Wahyudin E, Pakki E, Bahar A, and Alam G. Efek teratogenik dan mutagenik "tea bag" dan "kapsul paliasa" (kleinhovia hospita l.) sebagai sediaan herbal terstandar hepatogeneratif-hepatoprotektif. 2015.
DOI:
http://dx.doi.org/10.20956/nmsj.v4i2.6474
Refbacks
There are currently no refbacks.
This work is licensed under a
Creative Commons Attribution-NonCommercial-NoDerivatives 4.0 International License
.
View My Stats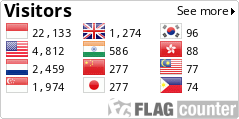 ________________________________________________________________
Nusantara Medical Science Journal
Faculty of Medicine. Hasanuddin University

Jl. Perintis Kemerdekaan KM.10 Tamalanrea, Makassar 90245
Telp/fax. (+62 411) 586010