The Surfacing of Great Power Rivalries in The Indian Ocean: Indonesia's Urgency to Empower The Indian Ocean Rim Association
Abstract
The Indian Ocean is the third largest of the world's oceanic divisions. As a critical sea trade route marked with the presence of strategic chokepoints such as the Strait of Hormuz, Strait of Malacca, and the Mandeb Strait, Its ever strategic position has eventually led to a potential turbulent security environment, as states fall deeper into a sense of vulnerability because of the fragile security of the region. Connecting the continents of Asia, Africa, and the Middle East, and consisting of tens of littoral states, contemporarily the Indian Ocean has been home to coercively interpreted policies which among them include China's "String of Pearls,' and the numerous naval exercises conducted such as the MALABAR and AUSINDEX, acting as an offensive military posturing to many. As the Indian Ocean slowly evolves being a centre stage of geopolitical supremacy contestation, the paper argues for the urgent need for the Indian Ocean Rim Association (IORA) to adopt measures in advance of the tempestuous security environment. Being the Chairman of IORA for 2015-2017, Jokowi's 'Global Maritime Axis' will be tested by how he plans to respond towards the growing volatile security situation. It further argues of possible engagements Jokowi can take in order to solidify the very concept of 'Global Maritime Axis' that he conceived, by arguing the need for him to establish foundations of cooperation that would bind IORA member states as well as great powers which are critical towards the Indian Ocean's sea-lanes of communication, and the need to take the step of replacing the highest authority of the IORA, to a Heads of State Summit, in order to clout more of a significant political influence in the region.
Keywords: Indonesia, Indian Ocean, Regionalism, Institutionalism, Foreign Policy
References
Agastia, I Gusti Bagus Dharma & Perwita, A.A. Banyu. (2015). Jokowi's Maritime Axis: Change and Continuity of Indonesia's Role in Indo-Pacific. Journal of ASEAN Studies, Vol.3(1)
Agnew, John, Mitchell, Katharyne & Toal, Gerard. (2013). A Companion to Political Geography. UK: Blackwell Publishing Ltd
Albert, Eleanor. (2016). Competition in the Indian Ocean.Retrieved from http://www.cfr.org/regional-security/competition-indian-ocean/p37201
Amjad, Shahid. (2007). Seabed Resources. In Maritime Threats and Opportunities in the 21st Century, Conference Proceedings. Karachi, National Centre of Maritime Policy Research Bahria University
ASEAN. (1971). Zone of Peace, Freedom, and Neutrality Declaration: Adopted by the Foreign Ministers at the Special ASEAN Foreign Ministers Meeting Kuala Lumpur.
Chen, S. (2010). China's Self Extrication from the "Malacca Dilemma" and Implications. International Journal of China Studies, Vol.1(1)
Collin, Koh Swee Lean. (2016). The Malacca Strait Patrols: Finding Common Ground. Singapore: RSIS Commentary
Ekawati, Janet Dyah. (2016). Indonesia's Global Maritime Axis Askew. Retrieved from http://www.internationalaffairs.org.au/australian_outlook/indonesias-global-maritime-axis-askew/
Garnaut, R. (2012). Indonesia in the New World Balance. In Anthony Reid (Ed.) Indonesia Rising: The Repositioning of Asia's Third Giant. Singapore: Institute of Southeast Asian Studies
Goud, R.Sidda & Mookherjee, Manisha. (2015). China In the Indian Ocean Region. Hyderabad: Allied Publishers
IORA. (2015). IORA Communique Padang 2015
KEMLU. (2016). Indian Ocean Rim Association. Retrieved from http://www.kemlu.go.id/id/kebijakan/kerjasama-regional/Pages/IORA.aspx
Laipson, Ellen & Pandya, Amit. (2009). The Indian Ocean: Resource and Governance Challenges. India: Stimson Center
Liow, Chinyong Joseph. (1995). Dictionary of the Modern Politics of Southeast Asia: 4th Edition. NY: Routledge
Liow, Joseph Chinyong & Shekhar, Vibhanshu. (2014). Indonesia as a Maritime Power: Jokowi's Vision, Strategies, and Obstacles Ahead. Retrieved from https://www.brookings.edu/articles/indonesia-as-a-maritime-power-jokowis-vision-strategies-and-obstacles-ahead/
Khurana, G. (2008). China's String of Pearls in the Indian Ocean and Its Security Implications. Strategic Analysis, Vol.32(1)
Manoj, Gupta. (2010). Indian Ocean Region: Maritime Regimes for Regional Cooperation. London: Springer
Mearsheimer, John J. (2014). Tragedy of Great Power Politics. NY: Norton & Company Inc.
Nelson, Brad & Sulaiman, Yohanes. (2015). Implications Jokowi's Global Maritime Axis. Retrieved from https://www.stratfor.com/the-hub/implications-jokowis-global-maritime-axis
Parameswaran, Prashanth. (2015). Australia-India To Hold First Ever Naval Exercise Amid China Concerns. Retrieved from http://thediplomat.com/2015/09/australia-india-to-hold-first-ever-naval-exercise-amid-china-concerns/
Pillalamarri, Akhilesh. (2015). A Brief History of the US Navy in the Indian Ocean. Retrieved from http://thediplomat.com/2015/10/a-brief-history-of-the-us-navy-in-the-indian-ocean/
Putra, Bama Andika. (2015). Indonesia's Leadership Role in ASEAN: History and Future Prospects. International E-Journal of Advances in Social Sciences, Vol.1(2)
Rajagopalan, Rajeswari Pillai & Mishra, Sylvia. (2015). India-Japan-U.S. Trilateral Dialogue Gains Additional Traction. East-West Center
Rumley, Dennis, Doyle, Timothy & Chaturvedi, Sanjay. (2012). Securing the Indian Ocean? Competing Regional Security Constructions. Journal of the Indian Ocean Region, Vol.8(1)
Singh, Sudheer Pal. (2016). Can India Halve Oil Import Dependence by 2030? Retrieved from http://www.business-standard.com/article/economy-policy/can-india-cut-down-its-oil-import-dependence-by-a-half-by-2030-115040800227_1.html
Stein, Arthur A. (2008). Neoliberal Institutionalism. In Christian Reus-Smit & Duncan Snidal (Ed.). NY: Oxford University Press
Zhang, Z.X. (2011). China's Energy Security, The Malacca Dilemma and Responses. Energy Security. Vol.39
Refbacks
There are currently no refbacks.
Journal of Society and Governance has been indexed in :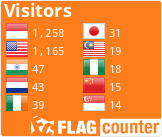 ____________________________________________________________
Journal of Society and Governance (JSG)
Faculty of Social and Political Sciences Hasanuddin University
Jl. Perintis Kemerdekaan KM.10 Tamalanrea, Makassar 90245
Telp/fax. +62 411585024 SMS Gateway : +62811444874
Email: jsg@unhas.ac.id